Vehicle Graphics & Wrapping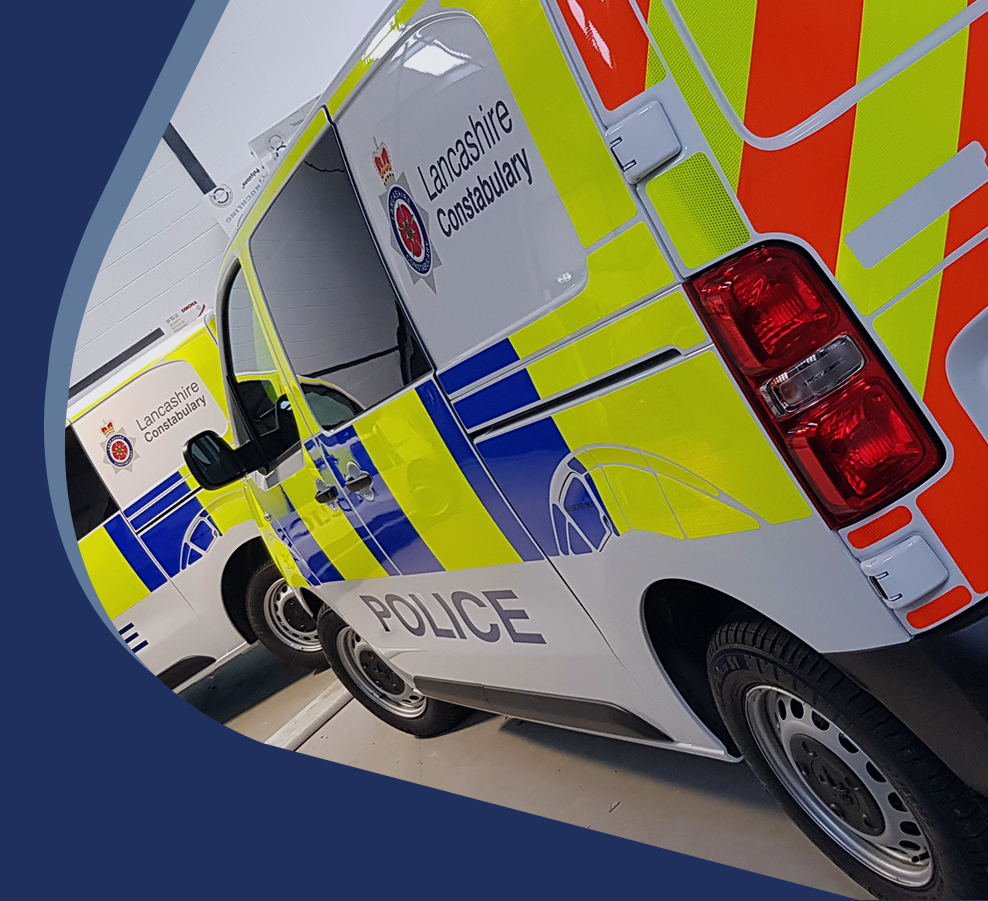 Vehicle Colour Change
Dramatically enhance the look of your vehicle with a vehicle colour change wrap. It's the ideal alternative to a total re-spray – whether you drive high-performance sports cars, an urban run-around or branded business van.
Fully removable for the purposes of resale, or restoration to its original appearance, a colour change vinyl wrap will transform your transport. Choices to suit your style.
Emergency Services & Chapter 8 Chevrons
Several police, local government and health authorities trust us, our quality materials and professional workmanship to ensure their service vehicles are on point. These high-visibility vehicle graphics, including reflective 'Battenberg' for emergency services transport, are guaranteed to meet compliance standards required by 'Chapter 8' highways legislation.
Free Issue Installation
Already have your graphics? We provide a professional installation service to complete your vehicle aesthetic. Don't hesitate to get in touch!
Window Tinting
The ideal solution for a myriad of reasons! If you are looking to protect your kids or pets from the glare of the sun, you can choose from materials with varying levels of glare reduction and grades that can block up to 99% of harmful UV (Ultraviolet) rays. It can provide increased comfort, with good heat rejection while maintaining a clear view through your windows day or night. Or, you may require it for security and safety reasons, privacy, or purely for dramatic aesthetics to create a stylish look. It can also help to reduce interior fading and help maintain the value of your vehicle.
Get In Touch
Please do not hesitate to contact us here if you have any questions or queries. Our Team will be pleased to offer you expert guidance and support.
DESIGN
MANUFACTURE
INSTALL